Winner of Rio Carnival
LATE SHOW WITH DAVID LETTERMAN The Ed Sullivan Theater * 1697 Broadway, New York, NY 10019

I am Talent Coordinator for the Late Show with David Letterman. I specialize in human interest guest and variety acts. I am writing on behalf of Veniamin and would like to express our sincere interest in having this internationally renown artist perform on our shows. He is a unique and highly visual act, the likes of which I have many tapes of variety acts on a daily basis and feel him performance is truly one-of-a-kind. An appearance by him would add greatly to the quality of our show.

Diana Lewis Talent Coordinator New York, USA

Leisure International 2259 Linda Flora Drive Los Angeles, CA90077 Tel:(310) 476-7161 Fax:(310) 476-8439

We are the U.S.A. representative of Yoshimoto Kogyo Company, largest production company in the field of entertainment in Japan. In last ten years we invited over a few hundred variety acts from all over the world to our main theater in Osaka. Though I heard of the captioned act as unique and interesting, we never had the chance to see his act until we attended the 1st International Circus Arts Festival of Budapest in March, 1996. The president of our company in Japan who attended the Festival was very much impressed. We just signed long term joint venture contract for Las Vegas style production to be shown in one of Outrigger Theaters in Honolulu which starts this coming December and we decided to give Veniamin a feature spot in the show. We found him to be intelligent, honest, and a man of impeccable integrity. If I can give you any further information on Veniamin, please do not hesitate to contact me.

MIKE IWASAKI President California, USA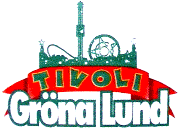 During the month of July this year, I had the pleasure of engaging the Romanian artist VENIAMIN for one month at our main stage in Tivoli Grona Lund in Stockholm. He was engaged for one month. The Veniamin act is quite original, I have never seen anything like that before and that was one of the reasons I hired him. An other reason is that the act is most amusing, entertaining and also astonishing. The reaction from the audience was very positive and Veniamin was a big success during his stay with us. That's why I highly recommend him. It should finally been added that Veniamin was a most sympathetic person, it was a pleasure to meet him. I wish Veniamin the best of luck and I hope that I'll get the chance to engage him again.

OVE HAHN Entertainment director Stockholm, SWEDEN TAVEL INTERNATIONAL AGENCY

I hereby, Monique NAKACHIAN, manager of Tavel International Agency, certify that Veniamin Oprea, has been working for our company for the past few years. Among the most famous engagements, we can mention:

* Wintergarten Variete / Berlin, Germany * Friedrichsbau Variete / Stuttgart, Germany * Grona Lund Tivoli / Stockholm, Sweden * Different TV shows * Important private galas

He has always proved high professionalism and high morality, being very much appreciated everywhere he has worked at.

Monique Nakachian President Paris, FRANCE International Productions Ltd. LLC

Two years ago, my company produced a television show entitled 1st International Circus Arts Festival in Budapest. This Show was staged in Budapest, Hungary. Over 150 artists from 30 countries took part in this Circus World event but as the expression goes, Veniamin, the human slinky, stole the show. Veniamin's performance is unique so much so that I am not surprised that he has received an invitation to perform on the Late Show with David Letterman on CBS TV. I hope that he will be give the opportunity to perform in the U.S.A.
SAL MURILLO President/Producer Las Vegas, USA
Festivals Italia

We are proud to have procured for him a contract with the Austrian National Circus, this tour will commence on March 15th, 1997 and will operate until November 1997 throughout Austria. Veniamin is regarded in Europe as a featured attraction and we are very happy to have him on our show. Festival Italia wishes Veniamin much success on American television.

LORIDANA MARTINI President, ITALY M/N COSTA ROMANTICA

Mr. Veniamin Ioan Oprea and Anna Samokhvalova (Oprea) have been employed on the Costa Romantica for the 1999-2000 Caribbean season. The response for the both the Octopus act. and The Human Slinky has been excellent all season giving our variety shows a very special element. The entertainers have been ideal to perform for our guests who are of mixed nationalities and age groups. Additionally they have been flexible, punctual, responsible and totally co-operative. I can confidently recommend them, knowing they will have continued further success worldwide.

Joe Raad Cruise Director, USA