Veniamin perform Human Slinky and Human Octopus at Austria National Circus
© HUMAN SLINKY ® - The Show-Stealing Experience Every Event Needs
© HUMAN SLINKY ® variety act is the best act you'll see this year. There's no disputing the fact that this act steals any available glory in any event that it goes to. Costumed in the popular slinky from years back, you and your guest are bound to be thrown into a state of intense excitement.
Bringing © HUMAN SLINKY ® specialty act to your event will sure redefine it and make it the fun you crave for. This act has rehearsed so well and so long to surpass the stage of easy mistakes and silly slip-ups. It is indeed a high energy illusion character that takes every stage and set it on fire with its performance.
There's no limit to how far © HUMAN SLINKY ® act can go to entertain your guests, so whether it is a kiddies show, an adult event or just another cooperate party, you can be sure that the © HUMAN SLINKY ® will bring the right moves and energy to match. The biggest fun lies in the illusion it tries to create, seeing how the audience would be stuck trying hard to figure out where the head or legs of the human is. There's just something mysterious but fun about the entertainment brought by the © HUMAN SLINKY ®.
With © HUMAN SLINKY ® act, you've got all you need to light up your event and leave your guest happy that they attended. Whatever the kind of event, wherever it is, the © HUMAN SLINKY ® guarantees you the perfect entertainment addition. It's not just about the costume, but there's also the exceptional level of energy and creativity that each routine shows on stage. What if you don't have space for this incredible act on stage because the show is already completely booked? Don't worry; the © HUMAN SLINKY ® can light up your show from anywhere. Either position it at the gate where it puts a smile on the faces of guests as they come in or somewhere amid the event venue and we can assure that it'll still conveniently steal the show.
If you want lively events with the best bit of entertainment, then the ever-entertaining © HUMAN SLINKY ® variety act should be your first and only choice. Are you worried about the cost of having this lovely act in your event? Well, that's probably because you've not contacted us because we offer these breathtaking entertainment at relatively low prices. © HUMAN SLINKY ® act is creative and energetic enough to fit into any part of your event. So whether you want it outside, where it can attract attention to your event, or at the door where it can bring smiles to gloomy faces of guests as they walk into your event, or even on the stage where its performance will hold your audience spellbound throughout your event with outstanding performances that will even surpass your expectations.
Contact us today and let's get talking about the incredible ways that © HUMAN SLINKY ® specialty act can create a spark in your event. One thing is sure- your expectations will be met and surpassed. Your event will take a new and desirable turn.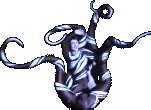 &