For many people, hiring entertainment for a corporate event can be an overwhelming task. The entertainment you choose must be professional and suitable for all audiences. On the other hand, it is easy to get caught up in the company's routine of doing "the same as always" year after year.
How important is it to keep your existing customers and employees to your organization? Showing understanding for customers and their employees can increase morale, strengthen business relationships, and help your business grow. Having the right entertainment at your event will accomplish it!
So how do you break ordinary entertainment and books that are new and attractive to your group? Below are some suggestions for facilitating the recruitment process.
1. Plan your event
Plan how you want the afternoon to be. If you know the exact type of entertainment you have, plan the event for that entertainment. Otherwise, plan the time of the different events and make a calendar. If you haven't decided on entertainment, be sure to leave room in your schedule to make adjustments. The room configuration may vary depending on the artist you want and the itinerary can also change.
2. Know your budget
Know how much you can spend on entertainment before approaching artists to learn about their actions. What you can spend on an artist often determines the level of entertainment you get. Each event has a budget and must remain in it and meet their needs. But hiring an artist based solely on the cheapest can lead to disaster. Put things in a better perspective, you may want to determine your price per day. Person budgeted for Sea Theme Show. The best food and drinks will soon be a memory that will fade away from your guests, but high-quality entertainment creates an emotional effect and a lasting impression. The fun they had on your event is what creates lasting memories.
3. Be prepared to discuss your event and budget
Any professional artist will ask you questions about your event, eg. What kind of event you want, how many guests you want to wait for, if there is a theme for the event, a general timeline for the event, etc. This determines whether your action is a good match for your group and function. They can even present ideas to improve your event that you hadn't thought of yet! Ask the animator if they offer a special package. Your artist can have a package that makes your event very special. By analyzing your budget with them, you also find out if they are within your price range. If so, you can continue with the process; Otherwise, you save all the time and have to call the next artist on your list.
4. Request references and promotional material.
If, after your first contact with the artist, you feel comfortable with them, and both accept that there is a possibility that they fit your group, ask them for references and promotional material. You will find that most artists have websites that contain most, if not all, advertising material. If an artist cannot provide references, DO NOT hire this artist.
5. Call for references and review the promotional material
After calling the references and reviewing the promotional material, you can have more questions for the artist. Call them and get their concerns answered and all questions answered.
Make sure your artist is a business specialist who knows the companies' environmental needs and expectations. A comedian who regularly performs shows rated "R" in comedy clubs or magicians who usually work on birthdays would probably not make the right decisions for a typical corporate conference!
6. Ask for a guarantee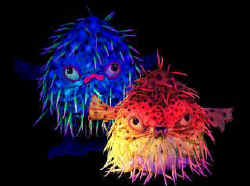 Do you want real peace of mind when trying to plan your business event? If an artist presents a quality presentation and has sufficient experience, he must be willing to guarantee his services. How they guarantee it!
7. Request a contract
The actor must provide you with a contract describing your agreement with the date, location of your event, and any other agreed upon agreement. Unless you order a famous artist, the deal probably has no more than a few pages.
The contract must clearly indicate what you will be asked to provide the event, such as a sound system or lighting requirements.